James S. Guignard is engaged in the general practice of law in the position as Attorney of Counsel to the Foster Law Office, LLC in Columbia, South Carolina. Mr. Guignard recently retired as an Associate Judge for the Municipal Court of the City of Columbia and is certified by the South Carolina Supreme Court as a Circuit Court Mediator and as an Arbitrator. He is a former Associate Judge for the Mental Health Division of the Richland County Probate Court and a hearing officer for the South Carolina Department of Labor, Licensing, and Regulation as well as for the South Carolina Department of Health and Human Services. Mr. Guignard served as a member of the Commission on Lawyer Conduct of the South Carolina Supreme Court from 1997 until 2010.
Mr. Guignard received a Bachelor of Arts in French Literature in 1963 from the University of the South, Sewanee, Tennessee (including a year at the Institute for American Universities, Aix-en-Provence, France) and a Juris Doctorate in 1976 from the University of South Carolina in Columbia.
He has traveled extensively in Europe, and has visited the Far East and Africa several times. He speaks French and some Italian, and understands a considerable range of expressions in other languages.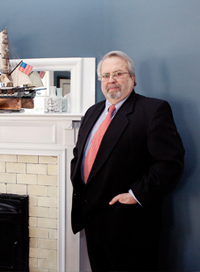 Mr. Guignard is a former member of the Ethics Advisory Committee of the South Carolina Bar, having served two times as its chairman. He is also past chairman of the International Law Committee and was a member of the Professional Responsibility Committee. In addition, he served as an elected member of the Bar's House of Delegates for a number of years.
Besides his service as a judge, Mr. Guignard has been an adjunct instructor at Midlands Technical College, teaching Business Law, and Wills, Trusts, and Estate Administration in the Paralegal Program. He served several terms as chair and vice-chair of the Citizens Advisory Committee for Community Development for the City of Columbia. He is a lay reader in the Episcopal Church, a member of Rotary International (Columbia Club), a licensed amateur radio operator, and an Eagle Scout.