The Columbia personal injury lawyers at the Foster Law Office, LLC represent clients throughout South Carolina who have suffered injury because of another's negligence, greed, or malice. Drawing on our extensive experience with these complex cases, we can investigate exactly what happened in your accident and help you obtain the maximum recovery to which you are entitled. We handle all personal injury cases on a contingency fee basis, meaning you do not have to pay us anything unless we obtain recovery for your behalf. To talk to us about your case, contact us today to schedule a free initial consultation.
We are able to assist you in a variety of personal injury matters, including but not limited to: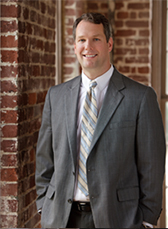 Automobile and motorcycle accidents
Tractor-trailer, truck, and 18-wheeler collisions
Spinal cord injuries, including paraplegia and quadriplegia
Traumatic brain injuries (TBI)
Wrongful death
Dog bite injuries
Slip and fall injuries
Hotel & apartment liability for negligent security or premises defects
Alcohol liability against bars, restaurants, and drunk drivers (also known as dram shop liability)
Nursing home and elder abuse
Aviation accidents
Medical malpractice
Construction site injuries
Chemical spill inhalation or burn injuries
Amputations or crush injuries due to dangerous machinery
Automobile defects, including vehicle rollovers, seatbelt failures, and tire defects or failure
ATV rollover injuries and Yamaha Rhino injuries
Pharmacy errors and prescriptions filled incorrectly
Train collisions, railroad injuries, and crossing injuries
Balcony and railing collapses
Food poisoning, salmonella, legionnaires' disease, and airborne and waterborne bacteria exposure
Sexual assaults
South Carolina law allows plaintiffs to recover for all of their past and future medical expenses, past and future lost wages, pain and suffering, loss of enjoyment of life, mental anguish, and disfigurement. However, if you attempt to negotiate with the insurance company on your own, you are unlikely to obtain all of the damages to which you are entitled and you may say or do something that could be harmful to your case. Insurance companies know that we can take your case to trial if they do not make you a fair offer. Having us on your side gives you a better chance of getting a settlement that will fully compensate you for the loss and damages you have suffered.
In addition, accidents often have multiple causes. If you attempt to handle your case on your own, you may miss a potential source of recovery. By performing a thorough investigation into exactly what happened in your case, we can determine all of the parties responsible for your injuries and seek recovery from every one of them. Please give us the opportunity to help you!