Based in Columbia, the Foster Law Office, LLC assists individuals and businesses throughout South Carolina in an array of real estate closings, transactions, and disputes. Regardless of the type of legal representation you need, we are here to help. To schedule a consultation with our office to discuss your real estate matter, contact us today.
Residential and Commercial Closings
South Carolina law requires that an attorney be present at all residential and commercial real estate closings and mortgage refinancings. In fact, the South Carolina Supreme Court (in South Carolina vs.
Buyer's Service, 292, SC 426, 357 SE 2d 15) held that attorneys must be the ones to: perform a title search review on the land being transferred; prepare and review all of the paperwork for the purchase and sale; explain all documents to the involved parties; and record the signed documents with the appropriate deed office.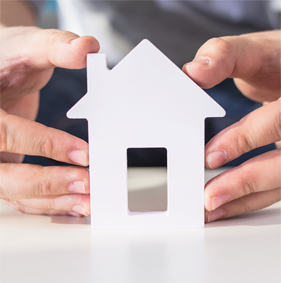 If you are purchasing or selling a piece of residential or commercial real estate, it is critical to work with an experienced real estate attorney who can perform all of the necessary research to minimize the risk of a dispute arising later. We know what to look for in title searches, and will carefully study the property's chain of title for anything that could later prove problematic.
Purchasing or selling a piece of residential or commercial real estate is an important decision. We provide assistance throughout the transaction, including negotiating and preparing the purchase or sale agreement, as well as handling aspects of the closing including but not limited to a review of all of the financing documents, survey (if applicable), deed preparation/review, and addressing environmental law aspects, if any, of the transaction. While many real estate transactions use pre-prepared form agreements, we take the time to work with you and execute personalized agreements, tailored to protect your rights and interests.
We can also assist with lease agreements, 1031 like-kind and tax-deferred exchanges, and ensuring that any real estate you own is incorporated into your comprehensive estate plan.
We have a wealth of experience handling a wide range of real estate disputes, including those concerning the real estate contract itself, deed and title problems, leasing disputes, and boundary and easement disputes. We understand that the parties involved in real estate often have varying and competing interests. In our years of experience handling these matters, we have come to understand what is important to each party, and can work with you to come up with a solution that will resolve the matter as quickly and cost-effectively as possible.